MilliLink
Funding:

German Federal Ministry of Education and Research (BMBF)

Project partner:

Fraunhofer IAF, Siemens AG, Kathrein KG, Radiometer Physics GmbH

Start:

April 2010

End:

May 2013

Contact:
Millimeter Wave Wireless Links in Optical Communication Networks (MilliLink)
The goal of project »MilliLink«, funded with a total of two million Euro by the German Federal Ministry of Education and Research (BMBF) within the priority program »broadband access for next generation networks«, is the seamless integration of wireless radio links into broadband optical communication networks, with the aim of providing high-speed internet access especially to rural areas. Other possible applications are indoor Wireless Local Area Networks (WLAN), Wireless Personal Area Networks (WPAN), and intra-machine and board-to-board communication links. Upon completion of the project, up to this time worldwide unique measurement results for such wireless links could be achieved within the framework of joint measurement campaigns with contributions by all project partners. These were made available to the public in the press releases provided below.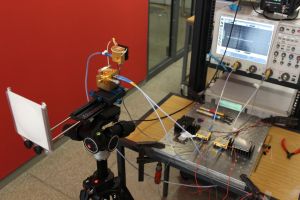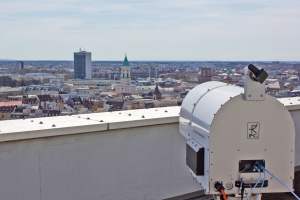 Selected Publications
Design and Characterization of Broadband Triplexers
.
Boes, F.; Kretschmann, M.; Marahrens, S.; Zwick, T.
2019. 2019 IEEE MTT-S International Microwave Workshop Series on Advanced Materials and Processes for RF and THz Applications: IMWS-AMP 2019, July 16-18, 2019, Bochum, Germany, 76–78, Institute of Electrical and Electronics Engineers (IEEE).
doi:10.1109/IMWS-AMP.2019.8880107